[Jeongdong Theater Jang-gu Workshop]
Exciting Jang-gu Rhythm which awakening the lazy afternoon!
In Jungdong Maru, a new place of Jeongdong Theater, some experience programs are running to give you an opportunity to experience Korean traditional culture.
Among them, Jang-gu Workshop is running from 3 pm to 3.30 pm (Tue-Sat)!
It a 30 minutes program where various kind of audience from children to foreigners can join.
It is very good to have the workshop before you get in the performance at 4 pm.
And I visited the workshop as I've heard that some foreigners will join the program!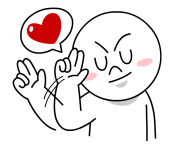 ​When I heard the sound from the workshop at the entrance of Jeongdong Maru,
I thought that the play might be by a professional musicians.
However, I was shocked that the players were foreigners.
​
It was very impressive that the participants play with vocal rhythm like 'Dung Tta Kung Tta Kung'
All of then lid their body on the the rhythm and enjoy it while they play Jang-gu.
​
Also, it was very beautiful that the scene of participants concentrating on the program and enjoying it.
​
They were not familiar with Korean language but they repeat well the teacher's words
such as "Kung Chae", "Yeol Chae".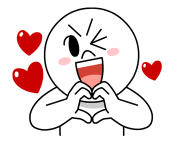 ​
"Dung" with left side and right side hitting
"Durururu" only with right side hitting.
It seems that they already mastered Jang-gu only during 30 minutes.
Words between the teacher and participants were only "Dung", "Kung" and "Eolssu".
But they didn't need no more words because they have joy and smile during the 30 minutes.
​​

30 minutes of program.
​
I thought that it is too short at the first time but it was even impressive as I joined them in the site..
​I expected they have got more impression from the following performance
as they have learned about the Korean traditional rhythm.
And I hope they have great memory in their travel in Korea.​
I would like recommend the Jang-gu Workshop
to those who wanted to learn Jang-gu but didn't have any opportunity.​
The 30 minutes were enough to learn the emotion of Korean people through the traditional rhythm!
[Jeongdong Theater Jang-gu Workshp]
Reservation
↓↓↓↓↓↓↓↓↓↓↓↓↓↓↓↓↓↓↓
◐ Period :April. 6th – December. 31. 2017
◐ Date & Time : Tue-Sat 3 pm (Closed on Mondays)
◐ Running Time : 30 Minutes (15:00 – 15:30)
​◐ Inquiry & Reservation :02-751-1944
​
http://jeongdongtheater.com/wp-content/uploads/2017/07/1.jpg
367
550
jdadmin
http://www.jeongdongtheater.com/chn/wp-content/uploads/sites/3/2017/03/JEONGDONG06_SIGNATURE_ENGLISH.jpg
jdadmin
2017-06-16 04:20:04
2017-07-02 04:50:00
Jeongdong Theater Jang-gu Workshop