Hello : )
This is the hottest and fastest news, Jeongdong Press!!
Today, I would like to introduce "Must-Visited-Places" in Gyeongju for your Autum!
First of all, the hot and hot, hot place in Gyeongju for now,
1. Cheomseongdae Observatory(첨성대),
Pink Muhly Grass & Cosmos Flower!
Cheomseongdae Observatory is the must-visit place in Gyeongju Now!
Full of Pink Muhly Grass~!
This is place for the best photos for the life! Many people came here to take photos.
You will have the best photo for the life here!
BUT!! You know, it is not allowed to go inside and to trample flower down!

After the Pink Muhly Grass, we can not miss the Cosmos flower!
Around the Cheomseongdae Observatory, Cosmos flowers are in bloom.
Full scenery shot for Pink Muhly Grass
but
Closer shot for Cosmos flower.
Don't miss the Cosmos flowers!
2. Forest Environment Research Institute 
You may have seen "Forest Environment Research Institue" on Social Network.

Many couples have a picture on this log on the tiny lake.
I was alone….T_T(Crying)

You can feel the nice air from a number of trees and grasses.
I would love to recommend here if you want to do nothing and do rest!
3. Hwangridan Street(Hwangridan-gil/황리단길)
For the travel, nice restaurants and nice cafes are not missed.
You may have heard about Hwangridan Street when you prepare the travel to Gyeongju.
This place is still so hot!!!
Pizza, Ice Cream, Brunch, Cafe, Select Shop and Hanbok Rental Shop!
There are so many shops on the street!
It is very close to Cheomseongdae Observatory
so I would like to recommend you to visit here
after seeing the Pink Muhly Grass and Cosmos Flower at Cheomseongdae Observatory.
Gyeongju has lots of beautiful places because of the good weather !
4. 2017 Jeongdong Theater Gyeongju Brand Performance
Performing Art <Silla>
And the most important thing to do in Gyeongju is seeing <Silla> at Jeongdong Theater!
The story of <Silla> is based on "Kush-nama", a Persian epic poem.
Therefore this performance has the hidden story about the history for 500 years of the cultural exchange between Silla and Persia.
Seeing the Performance "Silla" is the first thing to do in Gyeongju!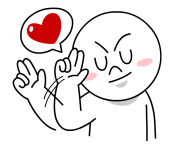 Inquiry : +82-(0)54-740-3800
 Many people will visit Gyeongju during this autumn season as well!!
There are also many places which are not known to the public!
I hope you enjoy Gyeongju in this Autumn with Jeongdong Theater's performance!
2017  Jeongdong Theater Gyeongju Brand
Performing Art <Silla>
​
▶Performance Period : Until Dec.31
▶Performance Time : Mon-Sat 7.30 pm (No performance on Sundays)
▶Performance Venue : Cultural Center in Gyeongju World Culture Expo
▶​Tickets : VIP 50,000 won / R 30,000 won / S 20,000 won
▶Inquiry : 02-751-1500
​
​
Please click to below for the reservation (No reservation fees)
↓↓↓↓↓↓↓↓↓↓↓↓↓↓↓↓↓↓↓↓
http://jeongdongtheater.com/wp-content/uploads/2017/10/사진1.jpg
519
640
jdadmin
http://www.jeongdongtheater.com/chn/wp-content/uploads/sites/3/2017/03/JEONGDONG06_SIGNATURE_ENGLISH.jpg
jdadmin
2017-10-15 03:31:25
2017-10-15 03:34:14
[Silla] Must-visited-places in Gyeongju for your Autumn!