<Silla>
Interview with Han, Sung.
An actor in the role of Abitin, the strong Persian prince.
The hero of musical 'Silla', Abitin is the Persian prince.
He is swept and is shipwrecked in Silla.
Finally, he falls in love with the princess of Silla; Frarang.
However, he has to go back to Persia and meets his death in his home because of the attack by the devil, Jahak.
Here below the interview with Han, Sung, who plays the role of Abitin!
1. Why and when did you start dancing?
Actually, I didn't have any special reason to start dancing.
 I just decided to go a high school of arts with my friend
and I keep dancing for 17 years.
2. How meaningful the musical 'Silla' and the role 'Abitin' is for you?
Actually, I have thought a lot about this after receiving this question.
As for Silla, it is a new history which is not well-know to the world!
And I think Abitin is the storyteller of the history.
Actually, this role is a new challenge and new experience for me.
Personally, this role is a chance to show my potential power and energy as a dancer.
3. What was your preparation to describe the role?
I just concentrate to the acting, thinking that my role is a story teller.
Because I think it is more important to deliver the story to the audience than to show something special.
And this character has various images in a time sequence so I concentrate to show them as well.
4. Do you have any thing have to do or have not to do before going on the stage?
Yes, I have. Actually it is not for me but for others.
I try to remind the sequence before going on the stage.
This is time for self-checking and for condition checking. Also, checking the dance note!
Also, I put a sole of my foots on the stage to feel it.
During the time, I recognize the weather, my condition, the air and temperature on the stage
and decide how to use the energy.
And I try not to be effected by the situation and try to concentrate my self.
5. What is the best scene for you?
Actually, I have some scenes but I would like to talk about the scene of the battle with 'Jahak'.
This scene is crucial because Abitin meet the death here.
This scene consists of the collaborative dance with other dancers.
Therefore it is important to be considerate to others.
Also, in this scene the dense energies exploded so it could be the best scene.
6. Musical 'Silla' is developed for 3 years and the performance of this year is also upgraded comparing with last year.
What do you think the viewing point is?
First of all, it became easier to understand.
Also, costume changes, media arts and magics are added in to the performance.
And the scene of Samul-nori is the viewing point to fell the Korean beauty and excitement.
I hope the audience enjoy this parts.
7. Do you have any method to act? 
Actually it is hard to say exactly. 
I just don't think to be the character but make my own character.
And I think that it is the method to have the truth for acting.
It is hard to do something that I didn't know about.
Therefore, to act a character, it is needed to have long time and process to make it clear.
8. Please give a last word for the audience!
It is been already 3 years that I perform for Silla in Gyeongju.
This city has not a big demand for culture and arts but I think this performance is worth.
Because many actors and staffs work for this faithfully and they keep working!
Therefore please come and see the performance more!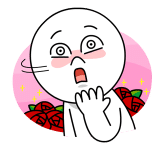 2017 Jeongdong Theater Gyeongju Brand
Performing Art <Silla>
​
▶Period : Until December 31
▶Performance time : Mon-Sat 7.30 pm (No performance on Sundays)
▶Performance Venue : Cultural Center, Gyeongju World Culture Expo
▶​Tickets : VIP 50,000 won / R 30,000 won / S 20,000 won
▶Inquiry : +82-(0)54-740-3800
​
​
 Please click to access the reservation page.
↓↓↓↓↓↓↓↓↓↓↓↓↓↓↓↓↓↓↓↓
http://jeongdongtheater.com/wp-content/uploads/2017/11/5-1.jpg
493
740
jdadmin
http://www.jeongdongtheater.com/chn/wp-content/uploads/sites/3/2017/03/JEONGDONG06_SIGNATURE_ENGLISH.jpg
jdadmin
2017-11-26 11:01:24
2017-11-26 11:01:24
Interview with Han, Sung , the Persian prince of Musical 'Silla'